Ørsted receives Environmental Impact Assessment approvals for Xu Feng 2 &3 offshore wind projects
2022-08-10T10:30:00.0000000Z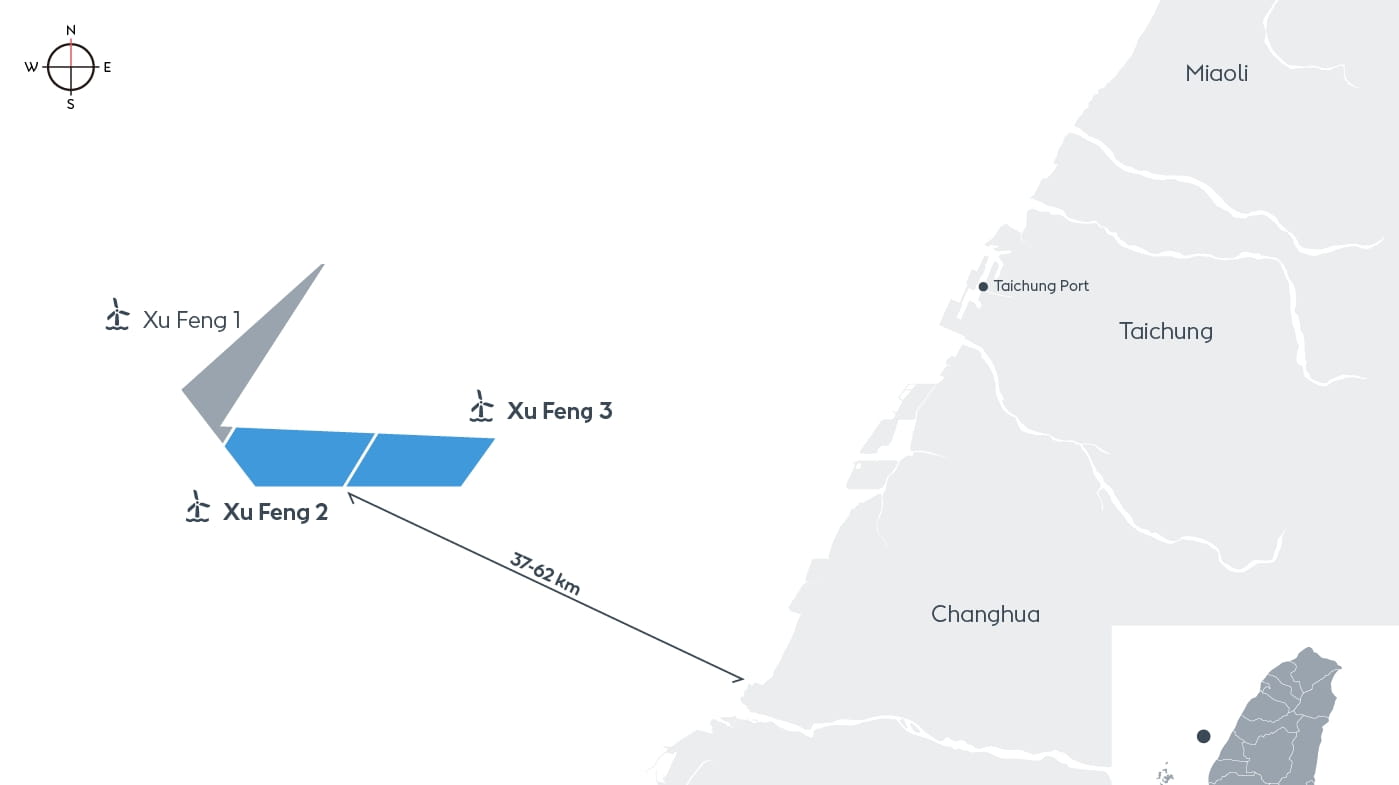 Taiwan's Environmental Protection Administration (EPA) today (10) approved the Environmental Impact Assessment for Ørsted's Xu Feng 2 and 3 offshore wind projects, which are located 37-62 kilometres off the coast of Changhua County and have a total potential capacity of up to 1.5 GW. Ørsted will continue developing the projects with the final capacity subject to turbine layout optimization, restrictions from related regulations and the auction result of the Zonal Development Phase.
As the world's most sustainable energy company, Ørsted is fully committed to finding solutions to accelerate the transition to green energy in balance with nature. Ørsted proposed suction bucket jacket foundation as one of the foundation options when conducting environmental impact assessment of the four Greater Changhua offshore wind projects back in 2016. A mature technology of piled jacket foundations was adopted for Greater Changhua 1 & 2 Offshore Wind Farms, while Ørsted continued the studies of seabed conditions off Changhua and explored feasibility of new foundation technologies.
After almost four years of comprehensive geophysical and geotechnical surveys as well as the experience from constructing the Greater Changhua 1 & 2a Offshore Wind Farms, Ørsted have obtained more details of the site conditions. Moreover, Ørsted worked with European and Taiwanese marine and geotechnical engineering experts to verify the viability of adopting the suction bucket jacket in Taiwan. Ørsted then included the technology as one of the foundation options for EIA review on the Xu Feng 2 and 3 offshore wind projects. The technology, which is more environmentally friendly, was well received by the EIA sub-committee review panel, which gave greenlight to the projects in June earlier this year.
For further information, please contact:

Ørsted Media Relations
Rachel Chan
racch@orsted.com
+886 933 529 367