Ørsted to invest in energy storage pilot in Taiwan
2018-02-07T09:00:00.0000000Z
With aims to establish a collaborative consortium with local stakeholders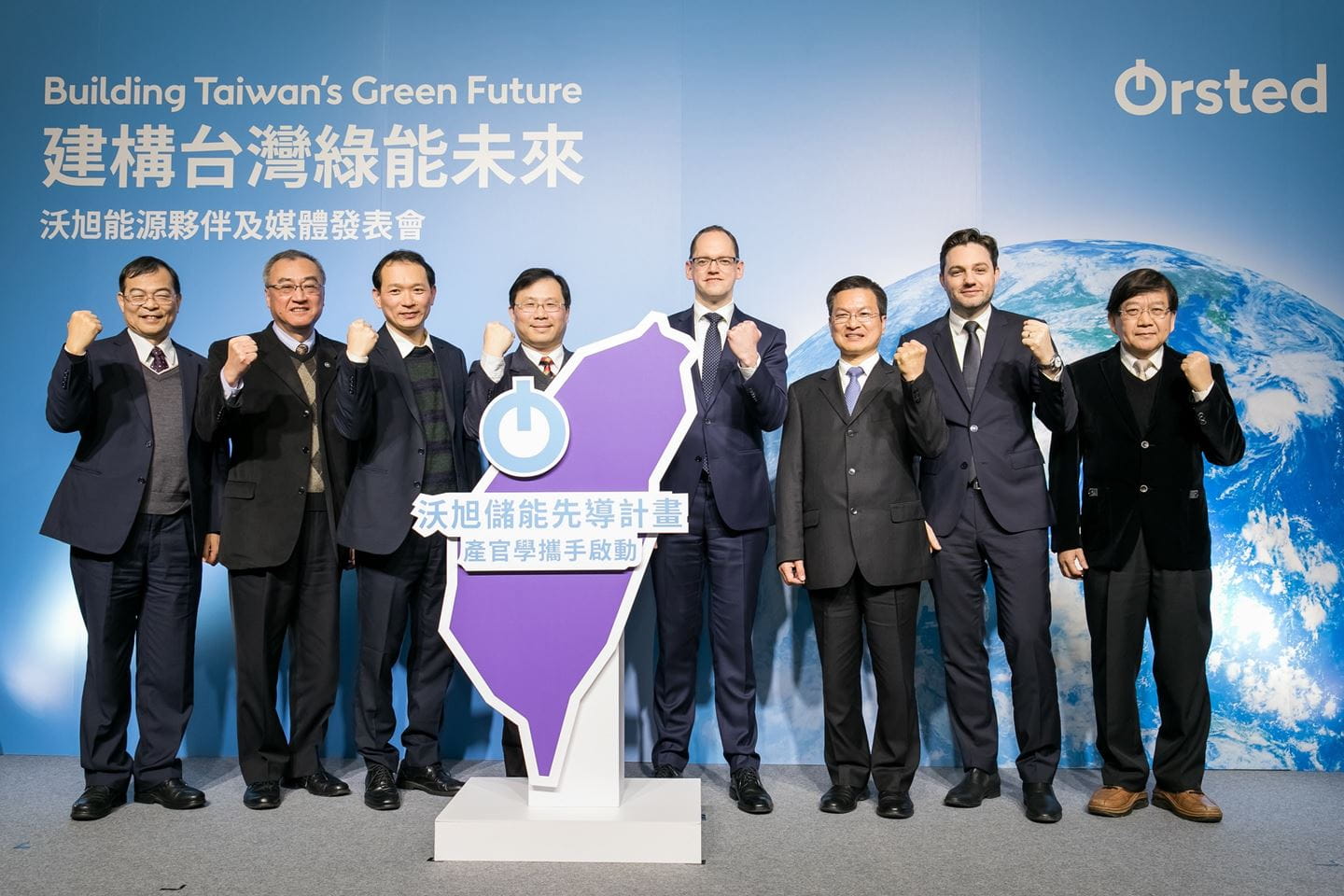 Global leader in renewable energy Ørsted today announced to set up a MW-size storage pilot project in Changhua County, Taiwan. This pilot energy storage system, based on lithium-ion battery technology, will also be the first MW-size facility in Taiwan. Ørsted will work together with the Changhua County Government, Taipower, Industrial Technology Research Institute (ITRI), and National Changhua University of Education (NCUE), to establish a consortium for energy storage research and promote local development of green energy ecosystem.
Martin Neubert, Wind Power CEO of Ørsted, visited Taiwan right after taking up his position from February 1st and said, "I am impressed with Taiwan government's strong ambition of green energy transition and its progressed and comprehensive regulatory framework. I believe Taiwan has great potentials to become a green energy hub in Asia, just like Denmark's position in Europe. Ørsted's energy storage project in Changhua, also our first storage in Asia, will collaborate with local partners to enhance the grid efficiency and stability, as well as to set Taiwan at the forefront of the green energy industry together with Ørsted."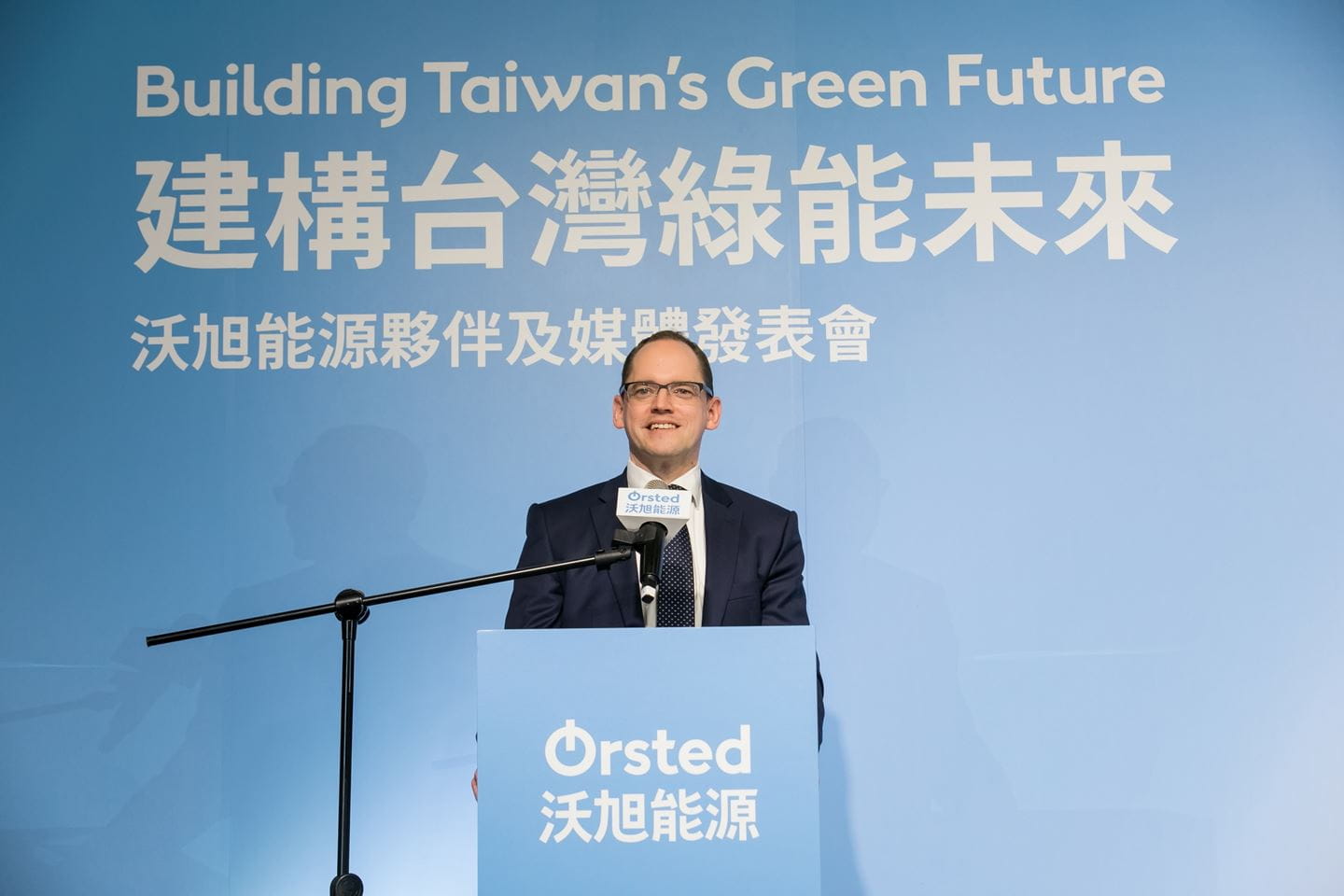 Ørsted's energy storage project in Changhua also rsteds first storage in Asia will collaborate
With the recent trends and development of energy storage, Ørsted has set up a separate storage business and installed storage pilots in Denmark and the UK. Martin Neubert said, energy storage link between power generation and transmission (consumption) and a catalyst between power supply and power demand that will enable the complete transformation of power production from fossil fuels to renewable energy. The development of energy storage system in the future will not only accelerate the integration of renewable energy supply and demand, but also strengthen the grid efficiency and stability.
Matthias Bausenwein, Ørsted's General Manager for Asia Pacific and Chairman Taiwan, elaborated that the storage pilot in Changhua will kick off a new platform for industry-academia-government collaboration. Changhua County will lead the storage location selection and related permits. Taipower will facilitate the grid connection. Ørsted prefers to source storage battery and integrated systems from local suppliers. ITRI will lead the energy storage research by working with education institutions in Changhua. Ørsted welcomes more universities to participate in generating the learnings and NCUE will be the first Changhua university to join the pilot project.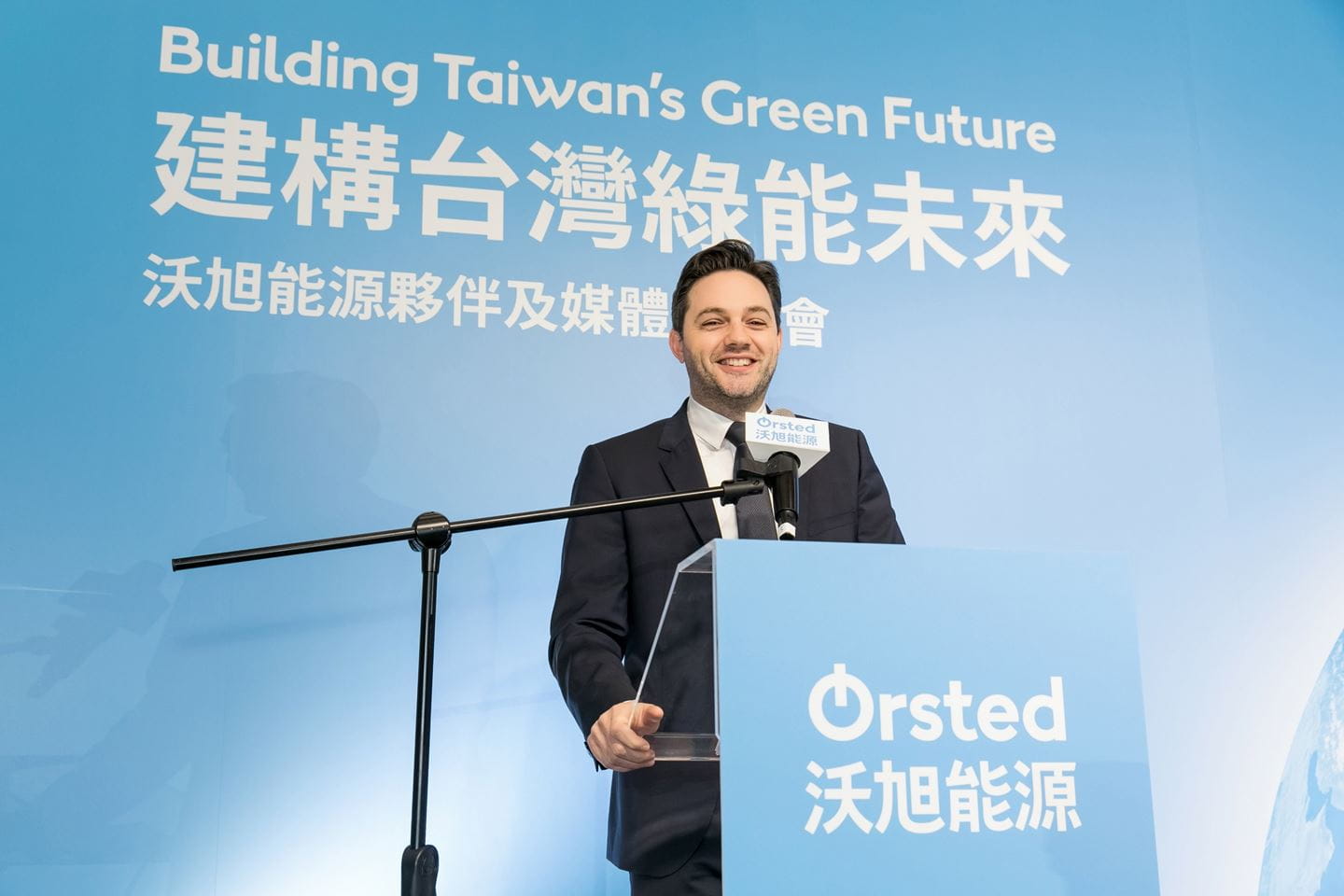 Ørsted is the first offshore wind developer signed a MoU with Changhua County.
Wei Ming Ku, Changhua County Magistrate, said: " Ørsted is the first offshore wind developer signed a MoU with Changhua County and has been a good partner in promoting offshore wind ever since. Changhua is the center of offshore wind power development in Taiwan. Today's cooperation between Changhua and Ørsted on the energy storage pilot, a real action taken after the MoU signing, is a great support to Changhua in developing mid- to long term plan for local green energy eco-system, talent cultivation, and business generation."
The demonstration facility will allow Taiwanese institutions to explore, test and assess how different applications of battery based storage can support Taiwan in the future. The overall aim of the pilot is to bring knowledge to Taiwan on how a battery based energy storage system can support the grid, and how this may support the renewable build-out.
The actual usage of the facility is offered to Taiwanese institutions involved, who on behalf of Taiwan can develop deep understandings, opinions and recommendations on how storage can be applied to support the green transition. Further all participating parties will gain many insights from the studies, which will form a strong basis to participate in a growing storage market for hardware and services.
Global offshore wind leader Ørsted has over 25 years of development experience and installed more than 1,000 wind turbines offshore worldwide. Ørsted is the biggest operator of offshore wind farms, with more than 8GW in operation and under construction.
For further information, please contact:
Ørsted Asia-Pacific Media Relations
Rachel Chan
racch@orsted.com
+886 933 529 367