Ørsted launches world's largest survey of attitudes towards renewable energy
2017-11-13T16:30:00.0000000Z
New survey shows over 80% support for green energy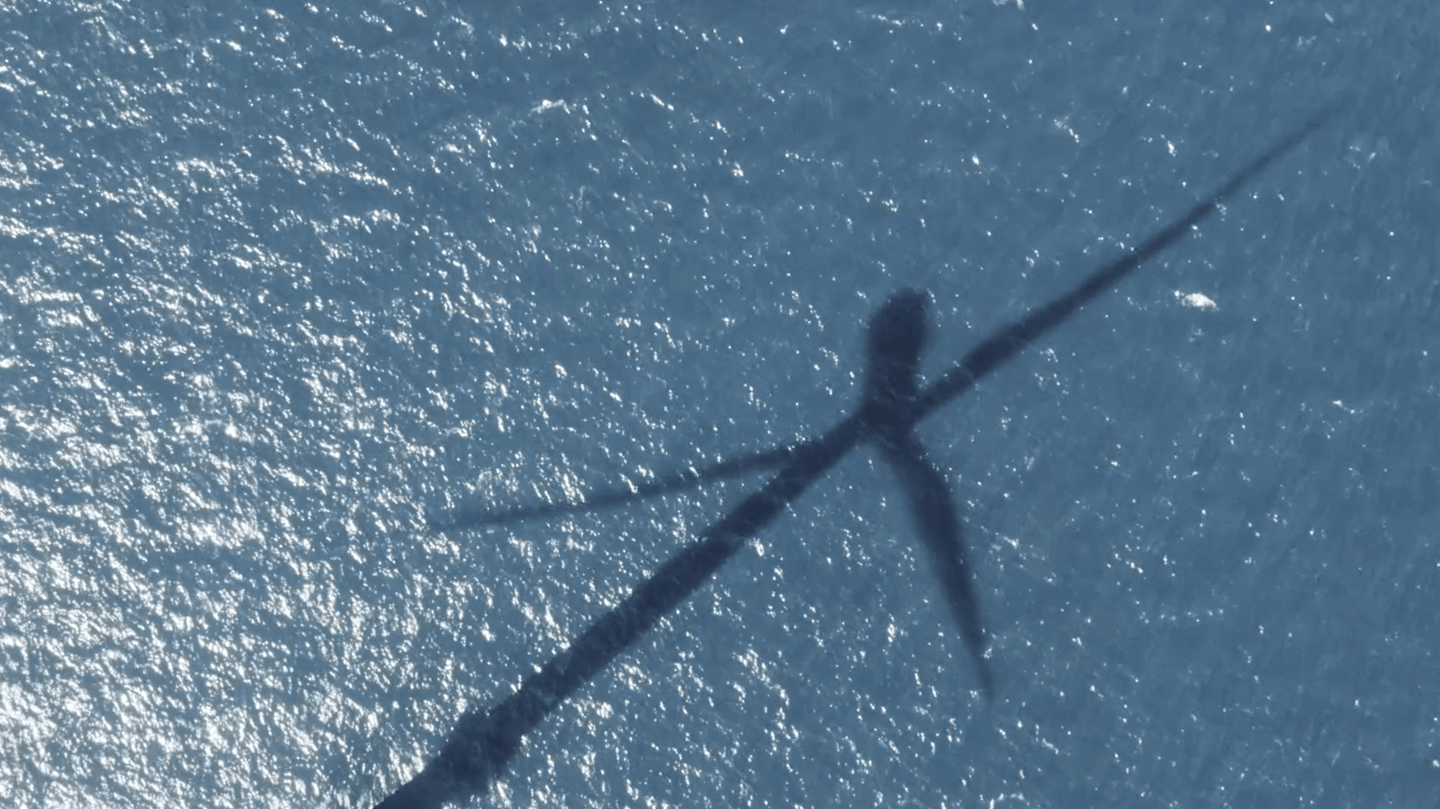 Coal and oil are still the world's main energy sources, but there's massive public support for a green future. According to a new survey, people across all ages, education and geographies are in favour of a shift to green energy.
The backing for green energy is clear. In the largest survey of attitudes towards green energy ever conducted, 82% favour a world being fully powered by green energy. The support comes from all surveyed age groups, educational backgrounds and countries. Perhaps most surprisingly, there's strong support from all political segments. The Green Energy Barometer, conducted by Edelman Intelligence, is based on interviews with more than 26,000 people across 13 markets.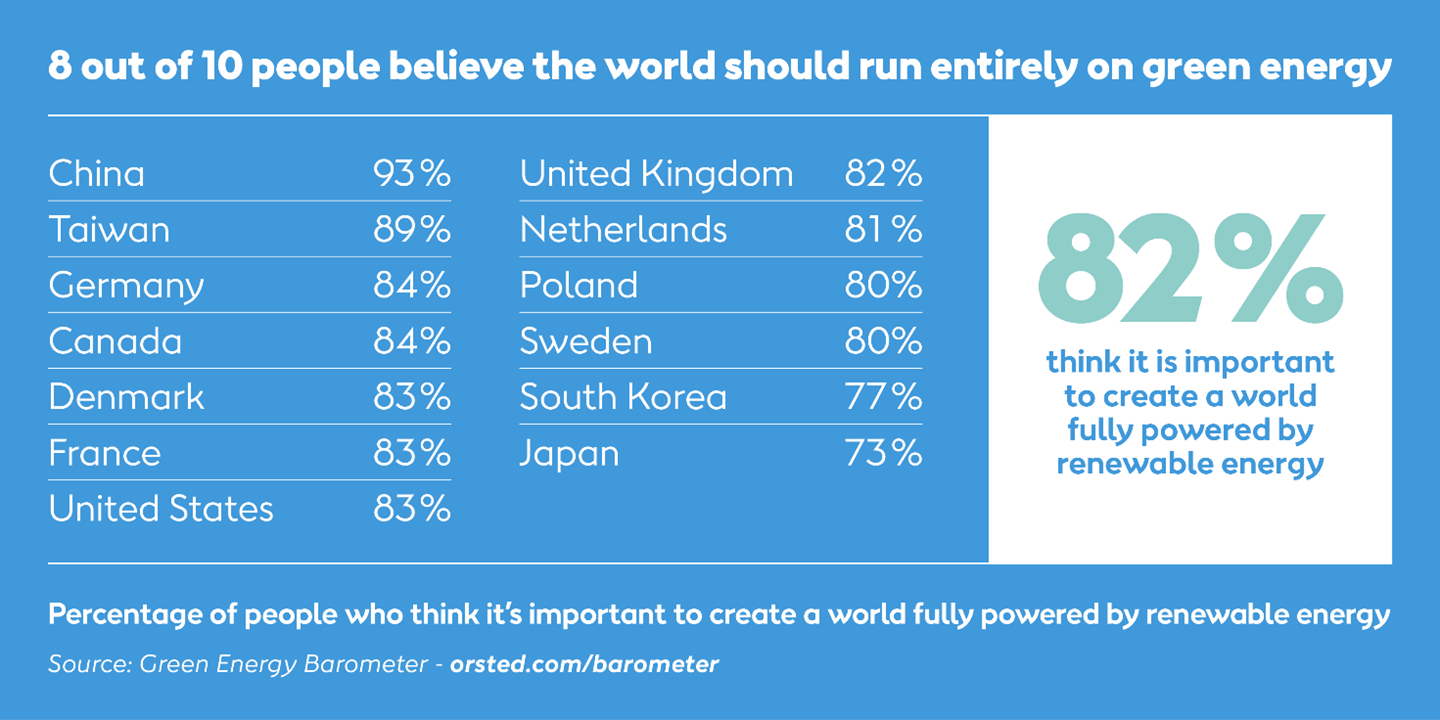 And there's every reason to go full speed ahead, says Henrik Poulsen, CEO of Ørsted:
"We're at a tipping point. Green energy has become cheaper than black, and the newly released Green Energy Barometer shows an overwhelming public support for a shift from black to green. We owe it to the planet and to future generations to transform our energy systems from black to green. And with the economics and public opinion now supporting a shift to renewable energy, there's no reason not to speed up the transformation."
Taiwan in support
The survey shows that in Taiwan, the support for a shift to renewable energy reaches 89%, surpassing the global average.
Matthias Bausenwein, General Manager for Asia Pacific of Ørsted:
"Taiwan government has set ambitious energy targets to have 20% energy sourced from renewables by 2025. We are delighted to see almost ninety percent of Taiwanese respondents support the green energy transition. Ørsted, as a key player in developing offshore wind projects in Taiwan, will continue to support the government and people in moving towards a greener future in Taiwan."
Not just climate change – also a matter of growth and job creation
Concern about climate change is a major driver for support of green energy, with 69% globally being concerned about the impact of climate change. However, backing for renewables is also heavily rooted in a range of economic and societal benefits. More than seven in ten of those surveyed believe that it will boost economic growth and create new jobs if their respective countries were to build and produce more green energy.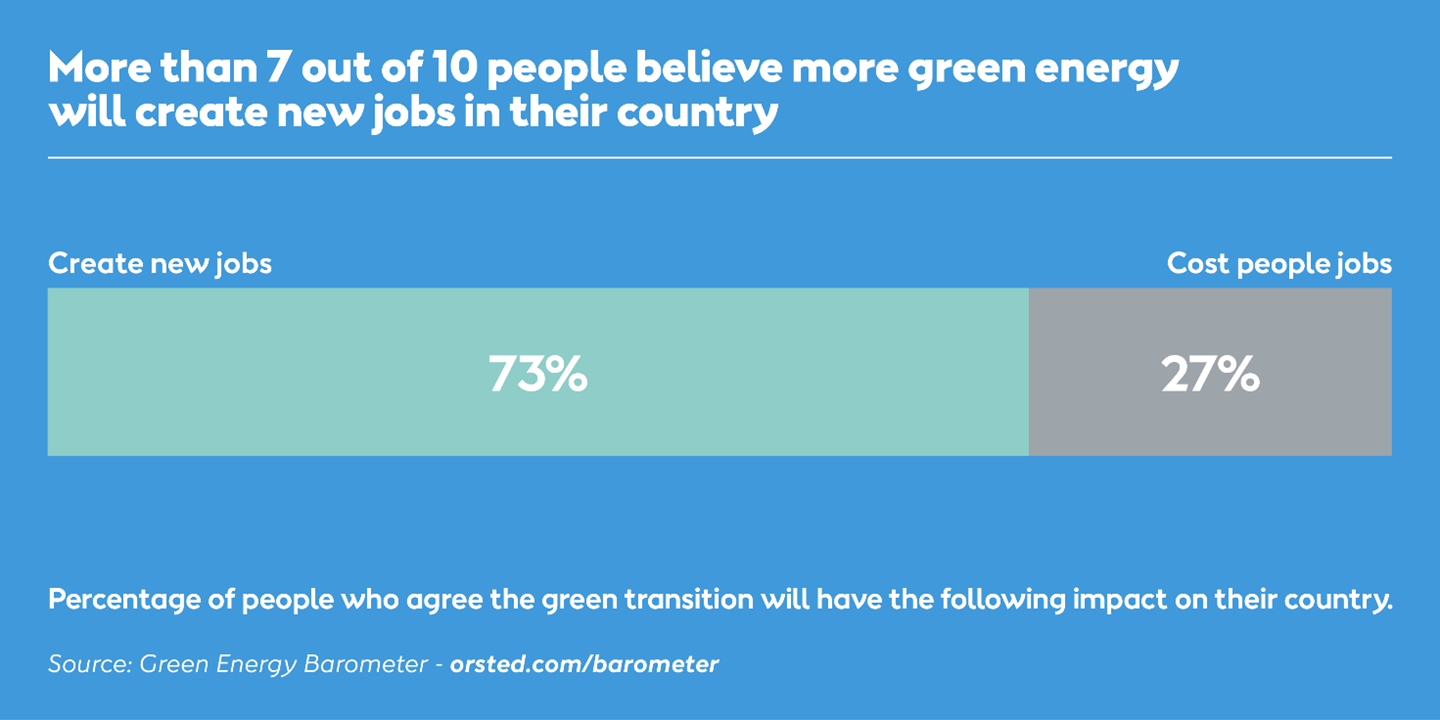 An energy company taking action
The survey is released by the energy company Ørsted, headquartered in Denmark. Over the past ten years, the company has transformed from one of the most coal- and oil-intensive European utilities to the greenest energy company in Europe. By deciding to stop using coal, selling its oil and gas production and building the world's largest offshore wind business, the company is today dedicated to green energy. During the last six years, Ørsted helped reduce the cost of offshore wind power by 63% and by 2023, it will have reduced its carbon emissions by 96% compared to 2006.

Download the full Green Energy Barometer here: orsted.com/barometer
And join the conversation on social medias: #takegreenaction
Media contacts
Ulrik Frøhlke, Lead Press Advisor
Email: ulrfr@orsted.com
Tel.: +45 99 55 95 60
Notes to Editors
Research was completed on behalf of Ørsted by Edelman Intelligence, a global insights and consultancy firm. Online interviews were conducted with controlled sample to ensure a nationally representative sample of the online population in each country surveyed. The respondents were segmented according to age, gender, country and income.
In total 26,401 interviews were conducted in 13 markets (Canada, China, Denmark, France, Germany, Japan, the Netherlands, Poland, South Korea, Sweden, Taiwan, Great Britain and the USA). More than 2,000 interviews were conducted in each country, and data collection was carried out from 28 July–1 September 2017.
For further information, please contact:
Ørsted Asia-Pacific Media Relations
Rachel Chan
racch@orsted.com
+886 933 529 367